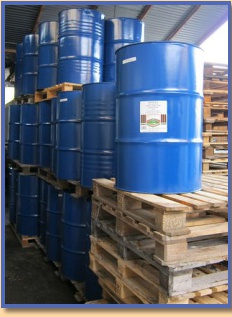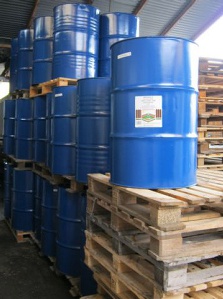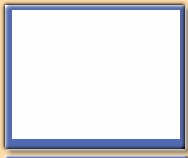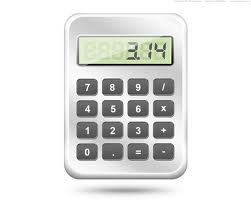 Safety data sheet - COSHH

Tel: 01509 816901

Issue date: 11th April 2003

THE ORIGINAL 100% COAL TAR CREOSOTE

1. Identification of the substance/preparation and of the company

THE ORIGINAL 100% COAL TAR CREOSOTE
Creoseal Ltd.

2. Composition/information on ingredients

CAS NO: description
8001-58-9 Creosote
Identification numbers
EINECS Number: 232-287-5
EU Number: 648-101-00-4

3. Hazard Identification

Hazard description:
Xn Harmful
EC classification: Harmful and Irritant

Information concerning particular hazards for human and environment:
R21/22 Harmful in contact with skin and if swallowed.
R36/38 Irritating to eyes and skin.

4. First Aid Measures:


General Information:

Symptoms of poisoning may even occur after several hours; therefore medical observation for at least 48 hours after the accident is recommended.

After inhalation:
In case of unconsciousness place patient stably in the recovery position until medical help arrives.

After skin contact:
Immediately wash with soap and water and rinse thoroughly.

After eye contact:
Rinse opened eye for several minutes under running water. If symptoms persist, consult a doctor.

After swallowing:
Call for a doctor immediately.

5. Fire Fighting measures:


Suitable extinguishing agents:

CO2, powder or water spray. Fight larger fires with water spray or alcohol resistant foam.

For safety reasons unsuitable extinguishing agents:
Water with full jet.

Special hazards caused by the substance, its products of combustion or resulting gases:

PAH
Carbon monoxide.
Protective equipment:
Wear self-contained respiratory protective device.
Wear fully protective suit.

6. Accidental release measures:


Person-related safety precautions:
Wear protective clothing.

Measures for environmental protection:
Do not allow to enter sewers:surface or ground water.

Measures for cleaning/collection:

Absorb with liquid-binding material (sand, diatomite, acid binder, universal binders, sawdust)
Dispose of contaminated material as waste according to item 13.
Ensure adequate ventilation.

7. Handling and storage:

Handling:
Information for safe handling: No special precautions are necessary if used correctly.
Information about fire - and explosion protection:
Keep ignition sources away - Do not smoke.
Protect against electrostatic charges.

8. Exposure controls/personal protection


Additional information about design of technical facilities:
No further data: see item 7.

Ingredients with limit values that require monitoring at eh workplace:
Not required.

Additional information:
The lists valid during the making were used as basis.

Personal protective equipment:
General protective and hygiene measures:

Keep away from food, drink and animal feeding stuffs.
Wash hands and exposed skin before meals and after use.
When using do not eat drink or smoke
Avoid contact with eyes and skin.
Immediately remove all soiled and contaminated clothing.

Respiratory protection:

During use wear respiratory filter device. In case of intensive exposure use self-contained respiratory protective device contd on page 3
Safety data sheet for The Original 100% Coal Tar Creosote

Protection of hands:

Wear protective rubber/pvc gloves
The glove material has to be impermeable and resistant to the product/ the substance/ the preparation. Selection of the glove material on consideration of the penetration times, rates of diffusion and the degradation.

Material of gloves:

The selection of the suitable gloves does not only depend on the material, but also on further marks of quality and varies from manufacturer to manufacturer.
Nitrile rubber, NBR
Neoprene gloves.

Penetration time of glove material:

The exact break through time has to be found out by the manufacturer of the protective gloves and has to be observed.

Eye protection:

Tightly sealed goggles.

Body protection:
Protective work clothing/coveralls.

9. Physical and chemical properties:


General information:

Form:
Liquid

Colour:
Brown

Odour:
Characteristic


Change in condition
Boilingpoint/range IBP 200degrees C
(NEN 3992-3.2)

Cloud point/clarification point:
<-5%C (NEN 3992-3.3)

Flash point: > 80 degrees C
(NEN ISO 2719)

Ignition temperature:
Decomposition temperature:
>400 degrees C

Danger of explosion:
In use, may form flammable/explosive vapour-sir mixture.

Vapour pressure at 20 degrees C:
<200 Pa

Density at 20 degrees C:
1.05-1.15 g/cm (NEN 3991)

Solubility in/miscibility with
Water at 20 degrees C:
30 mg/l

PH value at 20 degrees C:
7.0

Viscosity:
Dynamic at 25 degrees C:
20 mPas

10. Stability and reactivity:


Thermal decomposition/conditions to be avoided:

No decomposition if used according to specification.

Dangerous reactions:
Reacts with oxidizing agents.

Dangerous decomposition products:
No dangerous decomposition products known.

11. Toxicological information


Acute toxicity:
Primary irritant effect:
On the skin:
Irritant to skin and mucous membranes.

On the eye:
Irritating effect.

Sensitisation:
No sensitising effects known.

12. Ecological information:

General notes:
Do not contaminate watercourses or ground.

13. Disposal considerations;

Product
Recommendation:
Must not be disposed together with household garbage. Do not allow product to rreach sewage system.
Uncleaned packaging:
Recommendation: Disposal must be made in accordance with official regulations.

14. Transport information:


Land transport ADR/RID (cross -border)
(for bulk transport)


ADR/RID class:
9 (M6) Miscellaneous dangerous substance and articles.

Danger code
(Kemier) 90

UN-Number:
3082

Hazard label
9

Description of goods:
3082 Environmentally Hazardous substance, liquid n.o.s., creosote

Maritime transport IMDG:


IMDG Class:
9

UN Number
3082

Label
9

Packaging group
111

Proper shipping name:
ENVIRONMENTALLY HAZARDOUS SUBSTANCE, LIQUID, N.O.S.

15. Regulatory information:

Labelling according to EU guidelines:
The product is approved under the control of pesticides regulations 1986 (as amended). For use as directed H.S.E. no: 7652, and is labelled in accordance with this regulation.
Code letter and hazard designation of product:
Xn Harmful and irritant.
Risk phrases:
R21/22: Harmful in contact with skin and if swallowed.
R36/38: Irritation to eyes and skin
Safety phrases:
Wash splashes from skin or eyes immediately.
Wash hands and exposed skin before eating, drinking, smoking and after use.
Keep in original container, tightly closed, in a safe place.
Keep away from food, drink and animal feeding stuffs.
Keep out of reach of children.
If you feel unwell, seek medical advice (show the label where possible)
These phrases should not appear in the statutory box.
National regulations:
Classification according to VbF: Void
Waterhazard class; Water hazard class 3 (Self-assessment): extremely hazardous for water.

16. Other information:

This information is to the best of the company's knowledge and belief, accurate and reliable as of the date indicated. However no warranty, guarantee of representation is made as to its accuracy, reliability or completeness. It is the user's responsibility to satisfy himself as to the suitability of such information for his own particular use.


Issue date: 11th April 2003

Tel: 01509 816901

How much do I need?
Please click on calculator to find out